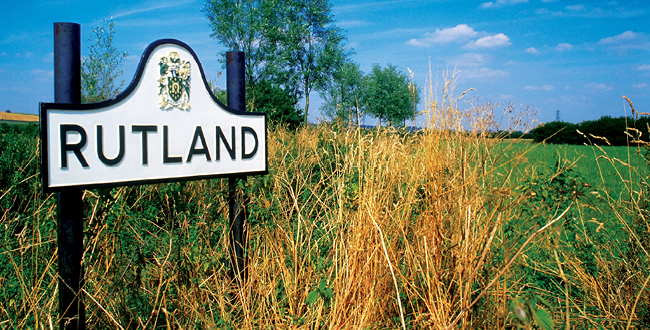 What's on in Rutland 2013…
Here is a list of dates for local events. If you are visiting the area for any of these events and are looking for accommodation then Puddle Cottage could be for you. Puddle Cottage is a 4 star,  self catering cottage within walking distance to Rutland Water, including Rutland Sailing Club and Rutland Fishing Lodge. and only 8 miles away from the market towns of Oakham, Uppingham and Stamford. The cottage has 1 bedroom which can either be presented as a super king size bed or two full size single beds. The cottage maintains its original charm, such as exposed beams, stonework and open log fire but also offers modern facilities such as a dishwasher, washing machine, tumble dryer and large flat screen TV with Freeview. WIFI is also available free of charge to our guests. For more information please contact Anna on 07734175291 or e/mail enquiries@puddle-cottage.co.uk.
Snowdrops,  Easton Walled Gardens: 16th – 24th February 2013
Dambuster Duathlon: 9th March 2013
Burghley House Opens for 2013 season: 16th March 2013
Hare Pie Scramble and Bottle Kicking, Hallaton: 1st April 2013
Burghley Fine Foods Market, Burghley House: 6th – 7th April 2013
Rutland – Melton International CiCLE race: 21st April 2013
The Artisan Cheese Fair, Melton Mowbray Cattle Market: 4-5th May 2013
Eric Twiname Junior Championships, Rutland Sailing Club: 11th-12th May 2013
Brigstock International Horse Trials, Rockingham Castle: 15th – 19th May 2013
Manton Open Gardens: 19th May 2013
Rutland Walking Festival: 19th May – 1st June 2013
Grainstore Brewery Sausage and Cider Festival: 23rd– 27th May 2013
Living Heritage Game and Country Fair, Burghley House: 26th – 27th May 2013
Rutland County Show: 2nd June 2013
Stamford Shakespeare Season, Tolethorpe: 4th June – 31st August 2013
Jousting & Medieval Living History Village, Rockingham Castle: 9th June 2013
Oakham Festival: 120h – 30th June 2013
Dambuster Triathlon: 22nd June 2013
Empingham Open Gardens: 29th – 30th June 2013
Easton Walled Gardens Sweet Pea Week : 30th June  – 7th July 2013
Rockingham Castle Game and Country Show, Rockingham Castle: 13-14th July 2013
Osprey Extravaganza, Lyndon Nature Reserve: 26th July 2013
Dog Days, Easton Walled Gardens: Sundays in August 4-6pm
Burghley Film Festival, Burghley House: 1-4th August
International Dog Agility Festival, Rockingham Castle: 9th – 11th August 2013
British Bird Fair, Rutland Water Nature Reserve:  16th – 18th August 2013
Boughton House, Open Air Screenings of Les Miserables: 17th and 18th August 2013
August Art Exhibition, Easton Walled Gardens: 21st – 26th August 2013
Rutland Beer Festival, Grainstore Brewery: 23rd – 26th August 2013
Vikings! of Middle England, Rockingham Castle: 25th -26th August 2013
Firework Champions, Belvoir Castle: 17th August 2013
The Vitruvian Triathlon: 31st August 2013
Burghley Horse Trials, Burghley House: 5th – 8th September 2013
Autumn Country Market, Easton Walled Gardens: 8th September 2013
Rutland Day: Food and Drink Festival: 15th September 2013
Stamford Georgian Festival: 27th – 29th September 2013.
Burghley Flower Festival, Burghley House: 5th – 13th October 2013
Melton Mowbray Food Festival, Cattle Market Melton: 5th – 6th October 2013
Boughton House, Gardens open for the National Garden Scheme: 26th-27th October 2013
Victorian Christmas, Rockingham Castle: 18th-22nd November 2013
Crafts for Christmas, Burghley House: 28th November – 1st December 2013