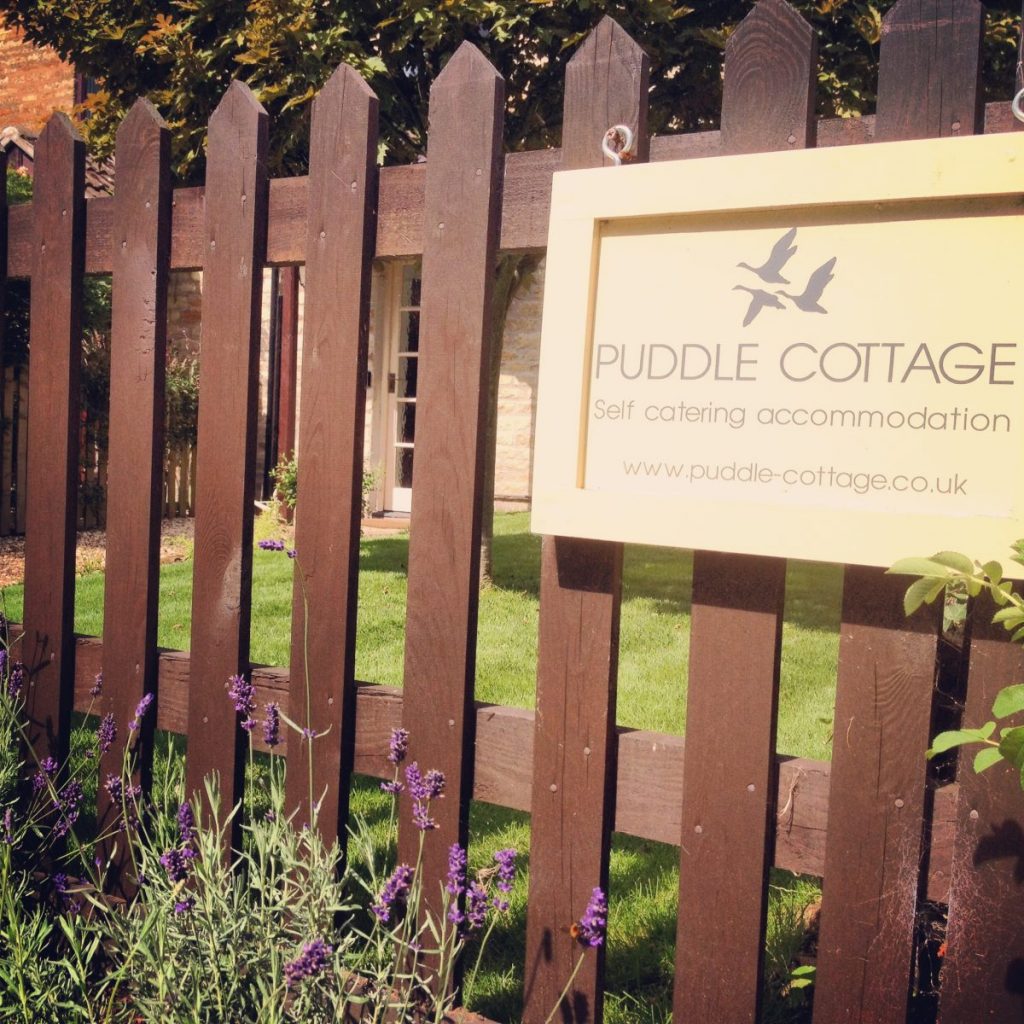 Our 4 star assessment feedback from Visit England
We have recently had our annual 4 star assessment by Visit England and I am delighted to be able to publish the report from our assessor:
Overview

Puddle Cottage is a lovely traditional stone property which sits in a quiet Rutland village, the reservoir being just a short stroll away.

The rating will always sit at the lower end of the achieved Four Star Self Catering banding in areas due to the compact nature of the cottage therefore as previously discussed it is imperative that high quality and presentation are maintained at all times, it is good to see the standards once again maintained at this time, an overall safe position being secured within the rating.

This has been the first year of operation for the property which has already seen a number of returning guests, some guests enjoying the property so much several consecutive visits have been organised, and this is very encouraging for Mr and Mrs Bath. Guest feedback has also been invaluable in fine tuning the property.

Visit and debrief for this single property carried out with Mrs Anna Bath. Anna is happy that the current rating has continued into the second year.

Website Feedback

A very detailed and extremely well presented web site, the location, facilities and terms and conditions of business are all very clearly documented. Good to see the use of an availability calendar and contact details clearly displayed. The use of a "Blog" keeps the site fresh, the entries being up to date; guest comments are also displayed here. The web site commends a high position on search engine pages which helps to attract business to the site.

Thought should be given to advertising the achieved grading on the web site, the logos can be easily obtained by contacting the office on 0845 300 6996 It is also recommended that the Access Statement be published as an attachment on the web site.

Cleanliness/Housekeeping

The cottage was in the process of being serviced at the time of the assessment, the finishing touches being completed as the assessor was on site, it is good to see first-hand the care and attention given to the cottage. Excellent standards viewed across the cottage, all furniture is highly polished and presented free from dust, high and low levels are given expert attention with the bathroom presenting sanitary ware which is shining, chrome work polished and presented free from water marks with mirrors gleaming. The kitchen again presented to an exceptionally high standard, no crumbs to be found.

Public Areas

The modern presentation of this cottage and high quality fixtures and fittings employed offer a very favourable first impression to guests on arrival. The simple decorative style is presented in a clean and fresh manner; art work enhances the modern well placed lighting also serving to bounce light around the room. Central heating systems have been updated to ensure comfortable warmth and good to note that the radiators are well fitted with individual thermostats thus allowing guest to have ease of control over temperature levels, the open fire has also been a big attraction. A footstool has been introduced following a guest's suggestion; seat cushions have also been fitted to the solid wooden dining room chairs, aiding guests comfort.

Hard flooring runs throughout the ground floor, an attractive, durable and easy clean surface to maintain. The cottage being of a traditional style is quite compact however furniture placement ensures guests ease of movement.

Bedrooms

It is good to see the advice with regards to the bedroom furniture has been embraced, a new wardrobe being fitted at the time of the assessment, additional mirrors have been introduced and slim line bedside cabinets have been found which match the headboards. The quality is now in a stronger position to support the current rating.

The King size zip and link bed with extremely deep high quality mattress ensures guests will enjoy a restful night. Care continues to be taken with the presentation and condition of the bedding and linens, valances completing bed dressing. Soft furnishings are fully coordinated, curtains being lined to offer a good black out provision.

As discussed it was felt some colour now needs to be introduced into the bedroom, a colourful canvass could be fitted either over the bed or on the chimney breast.

Bathrooms

The bathroom although of smaller dimensions is very comfortably appointed, with bath and overhead shower fittings offered. White sanitary ware is presented in very good condition; tiling is very cleanly presented, grouting and silicone seals being maintained extremely well. Very good levels of illumination are noted, a heated towel rail provides a comfortable heat source, with only natural ventilation being offered which appears to be sufficient.

Kitchen

The modern kitchen is very well fitted, the units offering a very good level of storage. A generous provision of well-maintained white goods are noted, the inclusion of a dishwasher being appreciated. Good to see effective extraction in place and central spot lights to provide ample illumination in all task areas. An inventory check confirmed a plentiful supply of matching quality crockery, cutlery and glassware, as discussed the saucepans could be upgraded, the non-stick beginning to scratch.

Management Efficiency

Welcome procedures are very well managed guests receiving a personal welcome or follow up call to the cottage. A number of "extras" including a welcome basket containing a range of local produce are offered to all, fresh flowers also dress the cottage for the guest arrival.

The Cottage is also very well appointed, a generous range of "mod-cons" enhancing the guest experience, an I Pod Dock having been introduced.

Guest information is detailed and has been expanded since last year, guests adding extras into the folder of places visited and enjoyed.

Potential for Improvement

As discussed introducing colourful modern art work into the bedroom to lift and enhance decoration should be considered. Upgrading the saucepans to stainless steel once replacements are required is recommended

Highlights

It is very encouraging to see that all ideas and suggestions made at the previous assessment have been fully embraced; the cottage has also matured in its own right being very much in its infancy when fist viewed. Planting in the gardens is now complete, lavender expanded and the herb garden completed. The garden shed now has electric and houses the tumble dryer and freezer, plus shelving and hanging space for fishing/sailing equipment.

The cottage has enjoyed a very good level of business over the past year which has surprised and delighted Mr and Mrs Bath, we wish them continued success in the coming year.
If you are looking for accommodation near Rutland Water then Puddle Cottage  located in Edith Weston on the South shore of Rutland Water could be for you. To book a stay please contact Anna on enquiries@puddle-cottage.co.uk. We would be delighted to welcome you to the area.