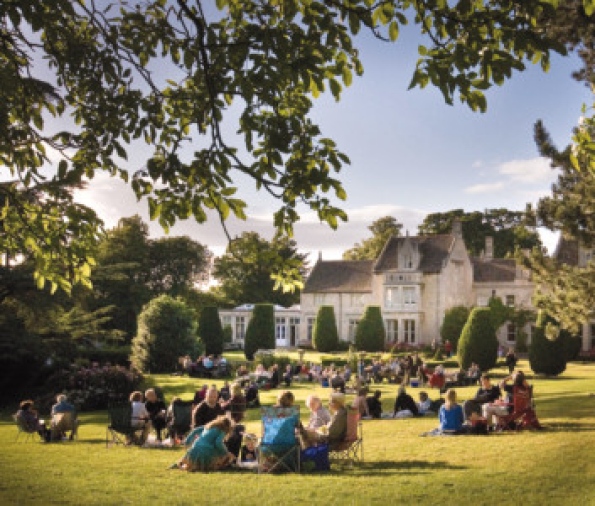 Tolethorpe 2013
A list of performances have been named for the 2013 season at Tolehorpe Hall
A Midsumer Night's Dream, Dad's Army (The Lost Episodes) and the Comedy of Errors will be performed by the Stamford Shakespeare Company in the Rutland Open Air Theatre at Tolethorpe Hall between June 4th and August 31st 2013. For tickets you can call the Box Office on 01780 756133 or book online at www.stamfordshakespeare.co.uk. Ticket prices are as follows:
Monday/ Thursday £13.00 per ticket

Friday: £15.00 per ticket

Saturday £18.00 per ticket (No concessions/ season tickets)

Saturday Matinee: Adult £13, Child £7.50 (No concessions/ season tickets)

Preview Nights (4th/5th June, 11th/12th June, 9th/10th July) £10 per ticket (No concessions/ season tickets)
If you enjoy the theatre, then a trip to Tolehorpe Hall is a must. The outdoor theatre, which seats 600 people, is located in the grounds of the historic Tolethorpe Hall. The Sunday Times described it as 'One of the finest things to do this summer'. You can enjoy a pre-performance picnic in the grounds of the Hall before the performance starts (either pre-booked with the theatre or bring your own). And don't worry! The seating area is covered and no performance has ever been cancelled due to rain!
If you are visiting the area and are looking for accommodation, then why not consider a stay at Puddle Cottage? The 4 star self catering cottage is located in the charming village of Edith Weston on the South shore of Rutland Water and is also within 8 miles of the market towns of Oakham, Stamford and Uppingham. The cottage has 1 bedroom and includes facilities such as dishwasher, tumble dryer and a flat screen TV and free WIFI for our guests. For more details please visit our website www.puddle-cottage.co.uk or call Anna on 07734175291. We would be delighted to welcome you to the area.