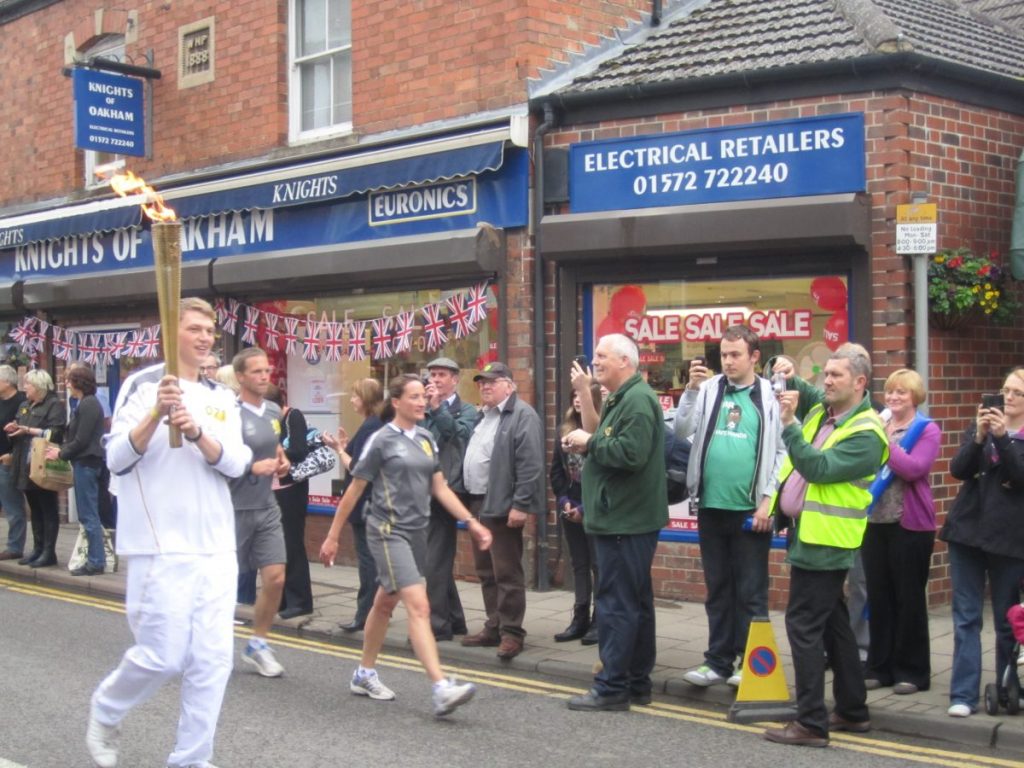 The Olympic Torch in Rutland
Today, on Day 46 of the relay and with less than a month to go until the start of the Olympic Games, Rutland saw its first glimpse of the Olympic Torch.
The Torch had made its way from Leicester that morning, and huge crowds gathered to see the Olympic Torch pass through Oakham High Street at approximately 2:30pm.
The Torch then headed to the North shores of Rutland Water where at Whitwell, the Torch 'set sail' on Rutland Water. The Torch sailed across Rutland Water where half way across the water, the Torch 'kissed' and was handed over for the last stretch of the sail.  This was the only boat to boat transfer of the Torch in its tour of the UK. The Torch was followed by a flotilla of boats, including security, rowers and other sailing enthusiasts including the Rutland Belle.
The Olympic Torch arrived at Normanton on the South Shore of Rutland Water where large crowds gathered to greet the Torch. The torch then made its way through Edith Weston and onto Uppingham, before heading over to Stamford, then Burghley House and to home for the evening in Peterborough.
We were lucky enought to see the torch pass through Oakham High Street and then greet the Torch as it arrived on the South shore of Rutland Water at Normanton before passing through Edith Weston.