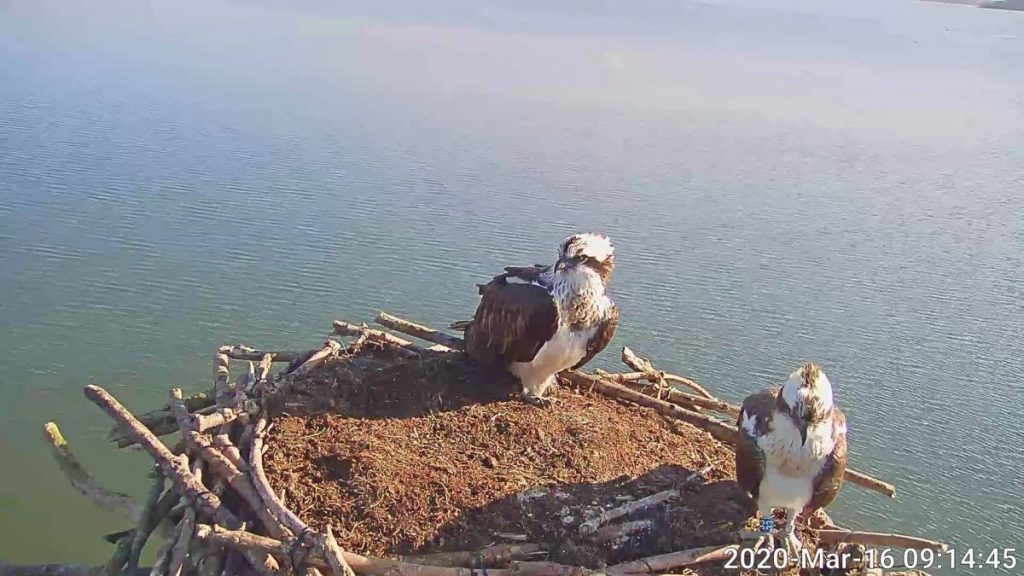 The Ospreys are back at Rutland Water!
We were delighted to hear that the Ospreys have started to return back to the area! Rutland was blanketed in snow last week but the unusually cool March temperatures haven't stopped the Ospreys returning. We are all eagerly awaiting for the return of Maya – the breeding female at Rutland Water. Today we welcomed back her breeding partner, 33 (11) so expect she will arrive back any time soon!
If you wish to catch at glimpse of the Osprey you can view the Rutland Osprey webcam here.
If you are planning to visit Rutland Water to see the Ospreys, why not stay at Puddle or Snowdrop Cottage? We have availability in March and April for short break and Rutland Water Nature Reserve and Lyndon Nature Reserve are only a few miles away.
Puddle Cottage and Snowdrop Cottage are situated in Edith Weston and are within walking distance of Rutland Water. The cottages, which are located next to each other, have recently been inspected and awarded a 4-star status by Visit England. Both cottages have one large bedroom which can be presented as two full size single beds or one super king size bed. Although the cottages are self catering cottages, they are stocked with kitchen essentials and all bed linen and towels are provided. The cottages have been refurbished so as well as maintaining the charm of an old cottage with its exposed beams, stone and the open fire, it also has all the modern facilities you would expect such as a Smart TV, central heating and new appliances such as a washing machine and dishwasher.
The village of Edith Weston, on the South shore of Rutland Water has a local shop and pub serving food so you won't have to travel too far if you don't want to! If you do want to explore the local area, the cottages are also within 8 miles of the market towns of Oakham Uppingham and Stamford.
The availability and tariffs for both cottages can be found on our website here.
To book please contact Anna on enquiries@puddle-cottage.co.uk or call 07734175291. We would be delighted to welcome you to the area.
(Photo from the Rutland Water Nature Reserve webcam via their Facebook page, taken in 2020)