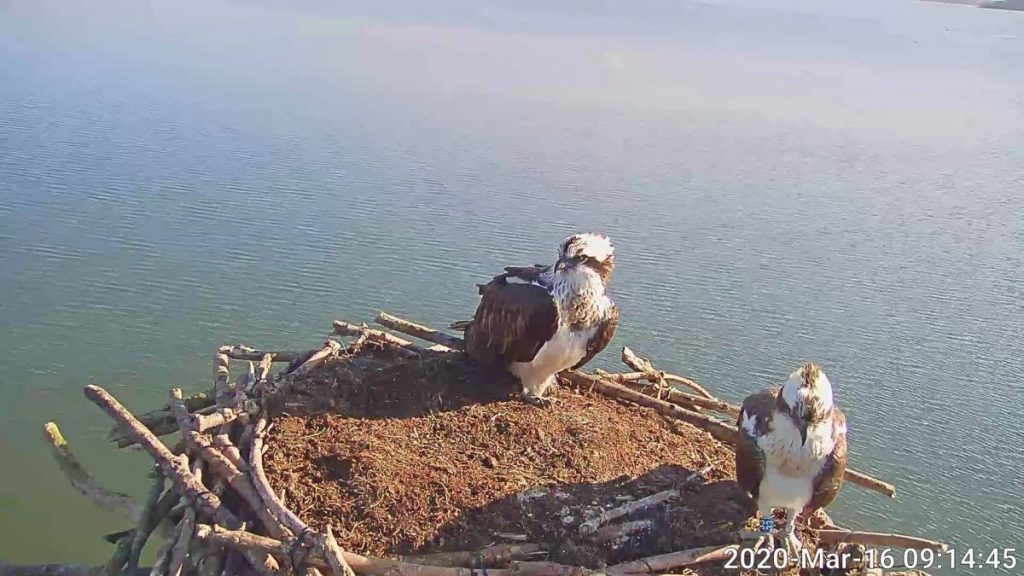 The Ospreys are back at Rutland Water!
International travel may not be possible for us at the moment but COVID restrictions don't apply to wildlife!
We were delighted to hear that the Ospreys have started to return back to the area and seem to have settled in well!
Normally, at this time of the year, we love welcoming guests who visit Rutland Water Nature Reserve and the nearby Lyndon Nature Reserve (the home of the Rutland Osprey Project) to welcome the return of the Ospreys. Sadly this is not the case this year, but we are very much looking forward to re-opening from 12th April and the nature reserve is also hoping to open on that day. In the meantime if you wish to catch at glimpse of the Osprey you can view the webcam at Rutland Water here.
If you are planning to visit Rutland Water to see the Ospreys, why not stay at Puddle Cottage? We have availability in April for short breaks.
The cottage is a 4 star self catering cottage located in the charming village of Edith Weston and is just a short walk to the South shore of Rutland Water. Rutland Water Nature Reserve and Lyndon Nature Reserve are only a few miles away.
To book please contact Anna on enquiries@puddle-cottage.co.uk or call 07734175291. We would be delighted to welcome you to the area.
(Photo from the Rutland Water Nature Reserve webcam via their Facebook page, taken in 2020)