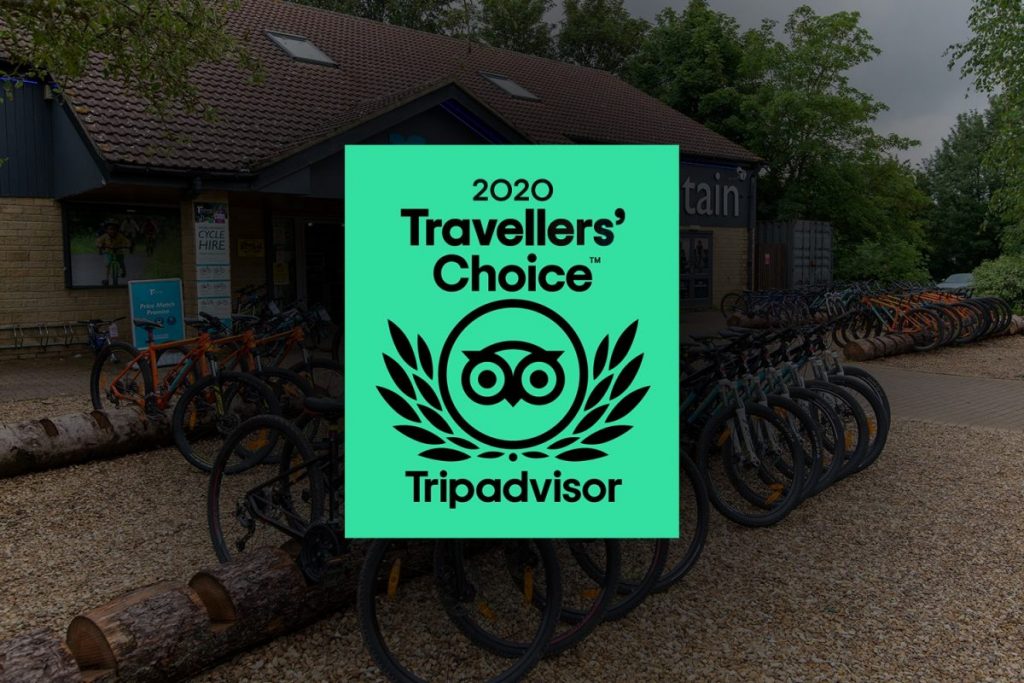 Rutland Water Cycle Hire is in top 10% of worldwide attractions!
Rutland Water Cycle Hire has received the 2020 Travellers' Choice Award from Tripadvisor which puts
them in the top 10% of attractions worldwide. That's not bad for an independent bike store located in Britain's smallest county!
Many of our guests enjoy exploring Rutland Water on bike. With 16 miles of offroad cycling around the reservoir, it certainly is a popular activity in Rutland. There are bikes to suit all ages, abilities and energy levels! Rutland Water cycle hire now have a large range of electric bikes, including an electric tandem!
They are open 7 days a week. In our current COVID-19 climate, you will need to pre book cycle hire. More details can be found on their webite https://www.rutlandcycling.com.
Although the bike hire shop at Whitwell on the North Shore of Rutland Water has been awarded, there is also a wonderful cycle hire center on the South shore of Rutland Water, close to Puddle Cottage at Normanton. The cycle hire center is also owned and run by Rutland Cycling and is more convenient if staying in Edith Weston.
 If you would like to book a stay at Puddle Cottage, please contact Anna 07734175291 or e/mail enquiries@puddle-cottage.co.uk. We would be delighted to welcome you.
Puddle Cottage is a 4 star, dog friendly self catering cottage is located in the village of Edith Weston on the South shore of Rutland Water. Rutland Sailing Club, Rutland Water Fishing Lodge and Normanton Church are all within walking distance of the cottage. The cottage has 1 bedroom which can be presented as either one super king sized bed to two full sized single beds. Well behaved dogs are very welcome.