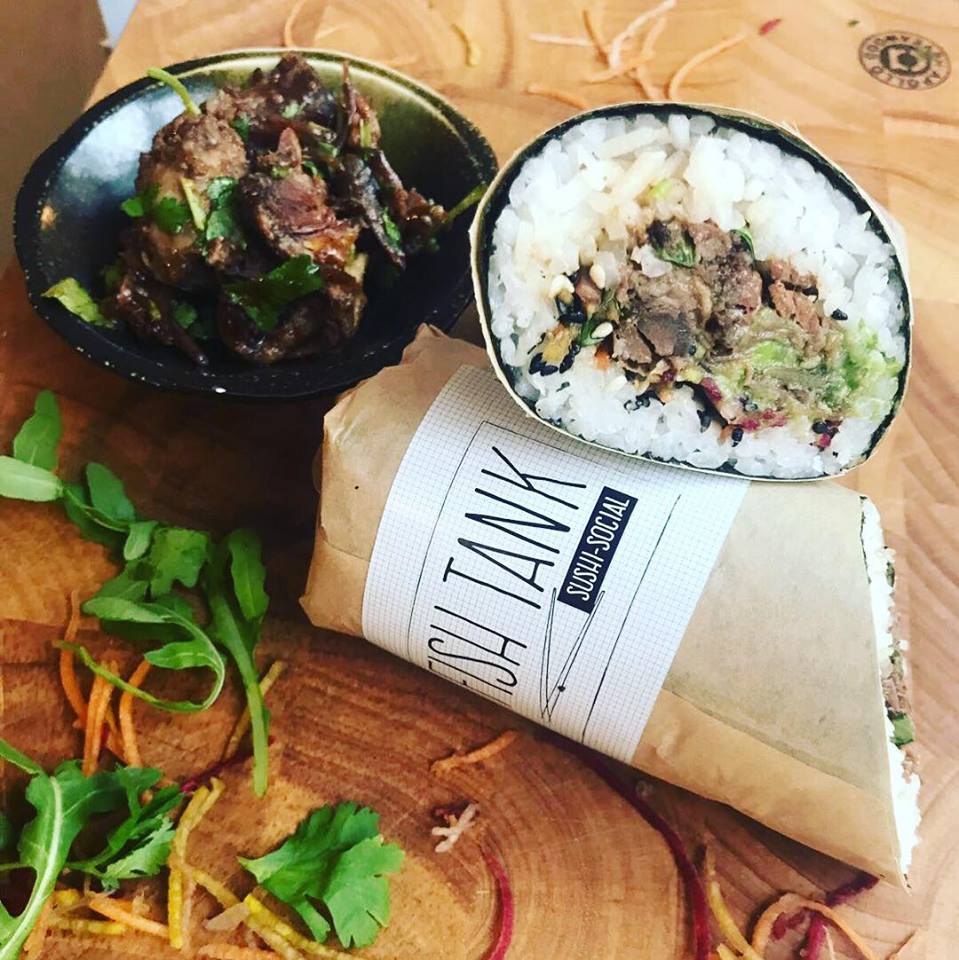 Fish Tank Sushi, Oakham
EDIT – NOW CLOSED
If you are looking for somewhere to eat in Rutland, you make want to try Fish Tank Sushi in Oakham which is located in Baker's Yard on Church Street in Oakham.
The restaurant was opened last year by a husband and wife team, Romy and Sam Letteri, who have worked together in many backstage kitchens across the world, looking after legendary artists such as Elton John, Royal Blood, The Specials, Take That, Rhianna and Olly Murs. Gary Barlow himself paid a visit to Fish Tank Sushi in April for dinner!
Along with the stable sushi and sashimi dishes, there is even plenty to choose from for the avid meat eater! The restaurant also has an ever changing specials board with dishes like Malaysian Tiger Prawn Curry, Crispy Chilli Beef, Mongolian aromatic crispy lamb pancakes, Takoyaki Octopus balls and Soft Shell Crab Burgers featuring over the past few months.
We have left a sample menu in the cottage for guests to peruse, and take away is available. If you choose to eat in the restaurant, booking is essential (01572 720077). Fish Tank Sushi is closed on Sundays and Mondays.
If you are visiting the area and are looking for accommodation, then Puddle Cottage could be for you. The 4 star, self-catering cottage has one bedroom and is located in the charming village of Edith Weston  which is less than 8 miles away from Oakham and other market towns such as Stamford and Uppingham making it ideally located to explore the local area. Puddle Cottage is walking distance to the South shore of the 'Puddle' including Rutland Sailing Club, Rutland Fishing Lodge and Normanton Church. For more details please visit our website www.puddle-cottage.co.uk or e/mail enquiries@puddle-cottage.co.uk. We would be delighted to welcome you to the area.
(Photo taken from the Fish Tank Sushi Facebook Page )