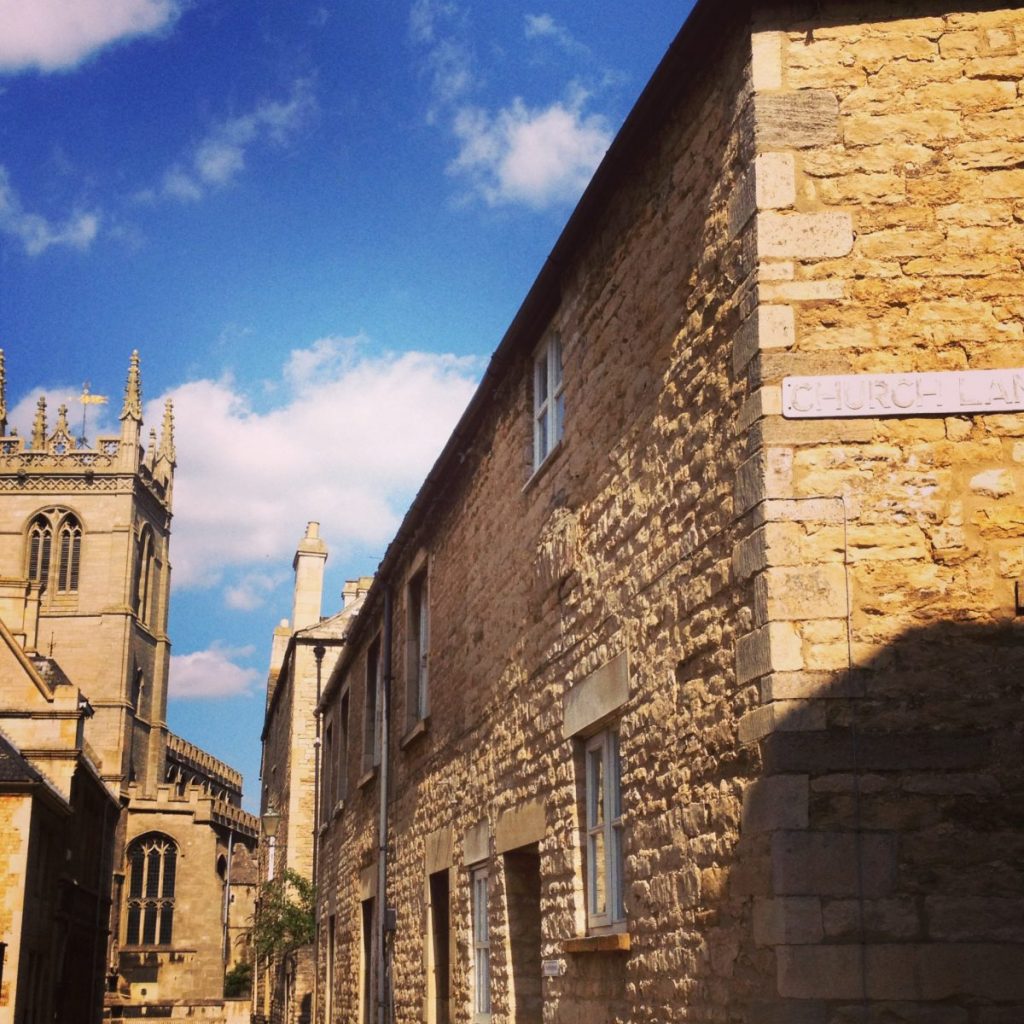 Beautiful Backstreets of Stamford
I had to share this photo taken last week in Stamford. It reminds me of all the reasons why I (and so many others) love Stamford. There are lots of historic backstreets to explore and independent shops, coffee shops and restaurants and it is no surprise that the town was recently voted as Britain's best place to live.
If you are looking to visit 'Britain's best place to visit'  then why not stay at Puddle Cottage? Puddle Cottage is a 4 star self catering cottage and  is less than 8 miles from Stamford but also has the advantage of being just a short walk to the South shore of Rutland Water. Located in the charming village of Edith Weston with a pub and village shop just a short walk away, the location of the cottage means that the other market towns of Oakham and Uppingham are also within 8 miles of the cottage making it the perfect place to explore the area. The cottage has been recently refurbished and holds its original charm such as exposed stonework and timber and the original open fireplace but also has the moden facilities you would expect such as a dishwasher, large flat screen TV and WIFI which is available for our guests to use free of charge.
For more details or to book a stay at Puddle Cottage please contact Anna on enquiries@puddle-cottage.co.uk or call 07734175291. We would be delighted to welcome you to the area.