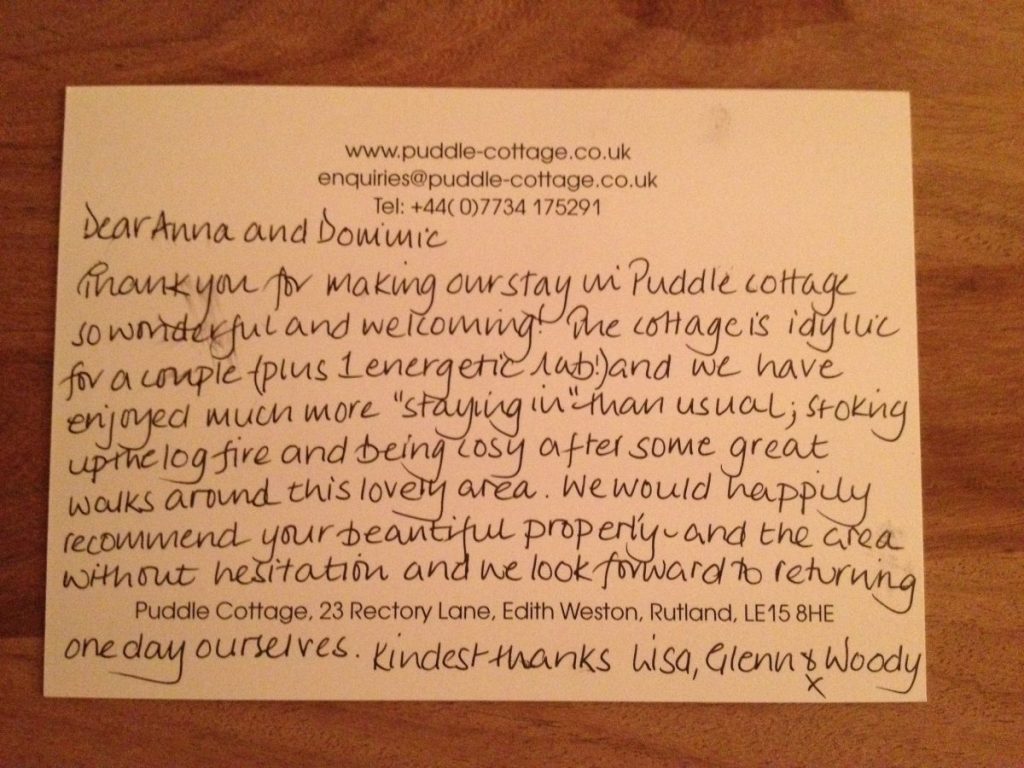 Guest Feedback – January 2013
Here is the guest feedback from January 2013:
We loved Puddle Cottage, it was cosy, clean and well stocked (for want of a better word). So glad we chose it. Brilliant location, lovely village, easy walk to Rutland Water. Had a great stay and will definitely choose again if we stay in thie area.

Margaret and Michael Parry 
If you are looking for accommodation near Rutland Water then Puddle Cottage could be for you. The cottage is located in the charming village of Edith on the South shore of Rutland Water and Rutland Sailing Club and Rutland Fishing Lodge are both within walking distance of the cottage. The 4 star self catering cottage is ideal for 2 people and well behaved dogs are very welcome. For more details of availability and our tariff, please click here.