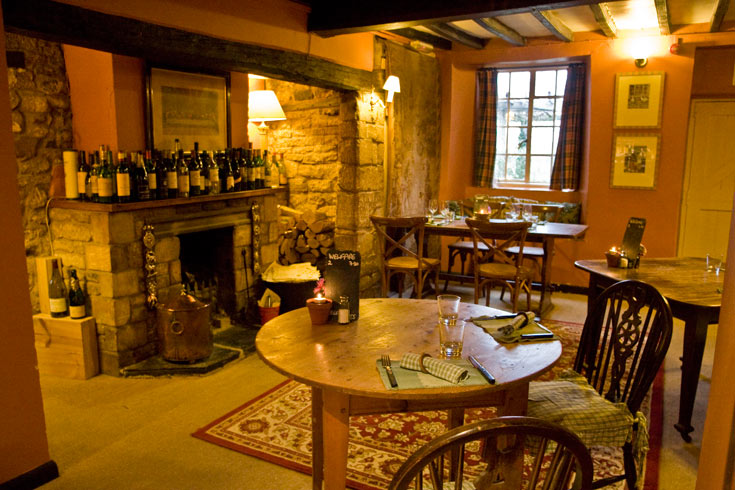 'Local Heroes – Fabulous food at affordable prices'
Fabulous foods at affordable prices is being served near you.
The Sunday Times published a list of 'Local Heroes – Fabulous food at affordable prices' last week. In the list was Rutland's very own Olive Branch, in Clipsham. The report said:
Where to go for dinner? It's a question that should raise only agreeable options and pleasant anticipation. Yet we are too often faced with the prospect of unimaginative chains and franchises on the one hand or, on the other, pretentious and insufficiently skilled have-a-go catering heroes, offering a patchy and often shockingly overpriced experience. Luckily, The Sunday Times Food Lists are here to help.
The Olive Branch at Clipsham , Rutland was listed as a Local Hero and the article went onto say:
'A village pub with open fires and sloe gin and damson vodka made from foraged fruit. An extensive range of wines and real ales to go with classic pub food and more inventive fare. Diner Verdict: It's had its accolade for 10 years now, but this 'lovely' gastoboozer remains a formidable 'all-rounder'
The Sunday Times, 4th November 2012
The Olive Branch is open for both lunch and dinner, and more information can be found on its website http://www.theolivebranchpub.com. Booking in advance is strongly recommended, which can be done by calling 01780 410 355.
If you are planning a stay in Rutland, then why not consider Puddle Cottage? Puddle Cottage is a 4 star self-catering  character cottage only 10 miles away from the Michelin starred Olive Branch in Clipsham. The cottage has 1 bedroom which can either be presented with a super king sized bed or two full size single beds. As well as being close to this famous pub, the cottage also has the advantage of being within a short walk to the banks of Rutland Water (as well as just a short walk to Rutland Sailing Club, Normanton Church and Rutland Fishing Lodge), and within 8 miles of the popular market towns of Oakham, Uppingham and Stamford making it an ideal base to explore the area.Well behaved dogs are warmly welcomed. If you would like any further information, please contact Anna at enquiries@puddle-cottage.co.uk or call on 07734175291. We would be delighted to welcome you.