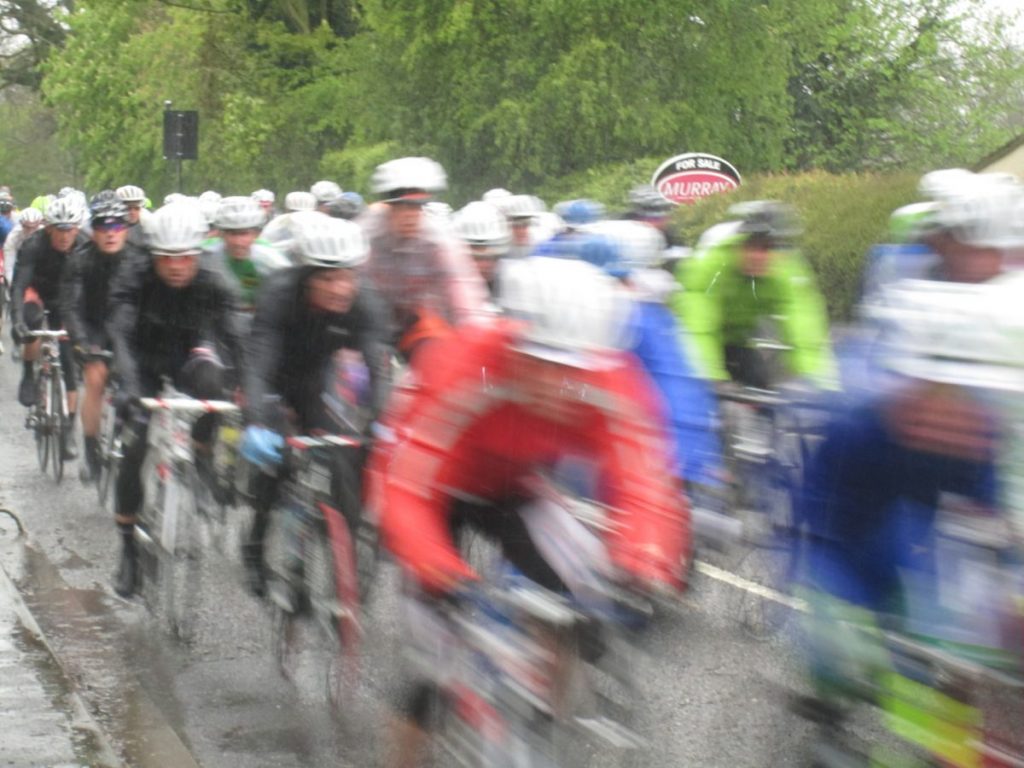 Rutland to Melton CiCLE 2013
Rutland to Melton International CiCLE Classic
The date for the Rutland – Melton CiCLE Classic has been set for next year as Sunday 21st April 2013. The race brings international riders to Rutland,  and starts in Oakham before circling Rutland then heading to the finish in Melton Mowbray. During its 'tour' of Rutland, the race comes through our village of Edith Weston. this photo was taken at the Melton CiCLE Event in 2012 as the race came through the village – you can see from the photo just how fast the riders were going!
If you visiting Rutland – maybe are attending or even taking part in the CiClE race and are looking for self catering accommodation, then Puddle Cottage could be for you. The cottage was built in the 1800's and retains its original charm such as an open log fire, exposed beams and stonework. However, the cottage has recently been renovated and awarded a 4 star rating by Quality in Tourism. Along with the facilities mentioned above, the cottage has a dishwasher, tumble dryer, flat screen TV with DVD player and Freeview as well as WIFI which is also available to guests free of charge. Puddle Cottage has 1 bedroom which can be presented with one super king size bed or two full size single beds. Well behaved dogs are also very welcome. The cottage has also been awarded its 'Cyclists Welcome' award by Quality in Tourism which means if you are cycling in the area, we are well equipped to welcome you. Facilities such as secure storage for bikes, an outside tap to hose down your bike, and drying facilities such as racks and a tumble dryer are a few of note. A 3 night stay at Puddle Cottage costs £275 in April and includes bed linen, towels, kitchen essentials and a welcome pack, as well as a pile of logs and coal for the open fire.
The cottage is ideally located to explore all that Rutland has to offer. The South shore of Rutland Water, including Rutland Sailing Club, Rutland Water Fishing Lodge , Rutland Cycling and Normanton Church are within walking distance of the cottage, which is located in the charming village of Edith Weston. Rutland Nature Reserve and Rutland Birdwatching Centre are only a short drive away too, and the market towns of Oakham, Stamford and Uppingham are all within 8 miles of the cottage.
For more details please contact Anna on 07734175291 or e/mail enquiries@puddle-cottage.co.uk. We would be delighted to welcome you.