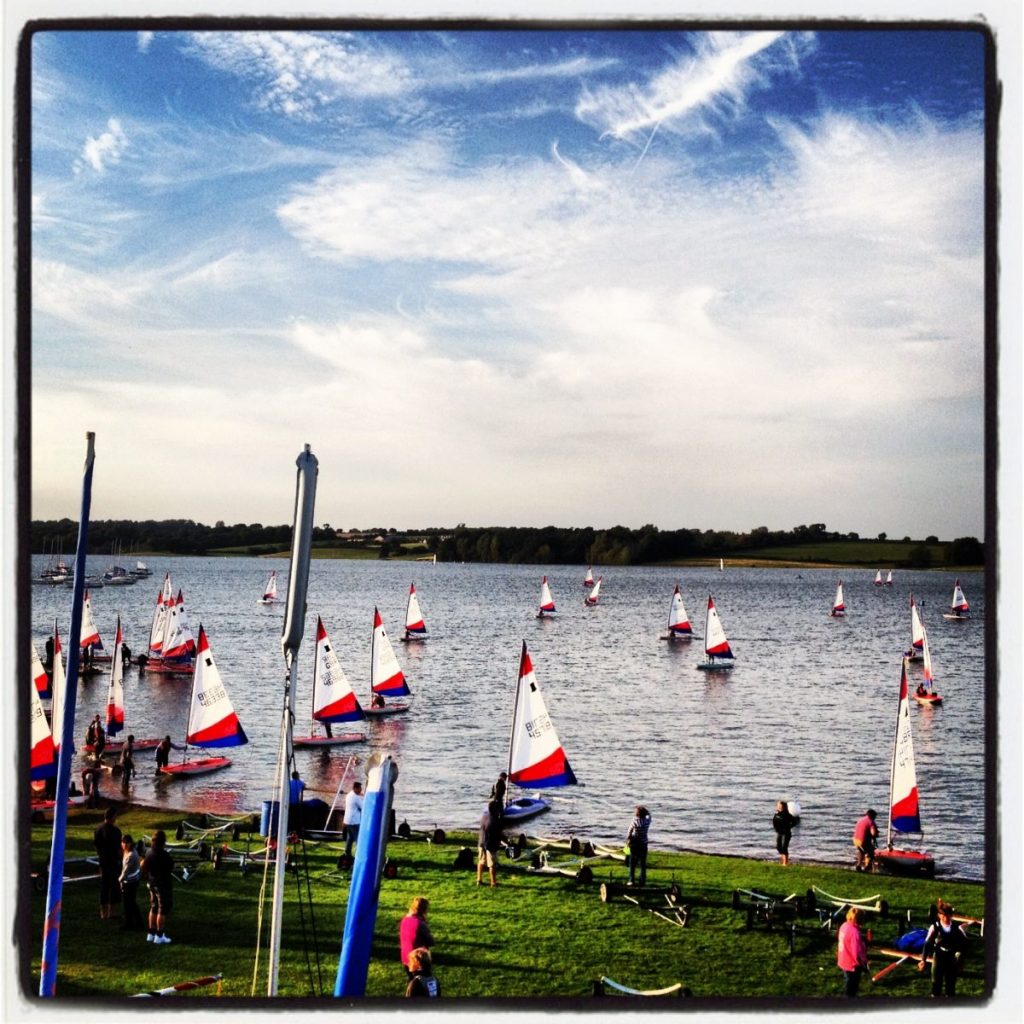 Accommodation near Rutland Sailing Club
Puddle Cottage is just a short walk from Rutland Sailing Club
I thought I would share this photo which I took on Saturday of the National Topper Event at Rutland Water which ran this weekend. Although I didn't sail this weekend, we did enjoy a glass of wine watching the sailing in the September sun! The guests that stayed in the cottage this weekend were taking part in the National Topper Event and left a lovely note saying… 'What a beautiful cottage. We've had a wonderful stay. You are the perfect hosts.'
If you are visiting the area to sail on Rutland Water and are looking for self catering accommodation, then Puddle Cottage could be for you. The cottage is just a short walk from Rutland Sailing Club, in the village of Edith Weston, and has been recently rennovated to provide you with a haven following a fantastic days sailing.
Puddle Cottage has recently been awarded its 4 star rating for self catering accomodation and sleeps 2 people – the bedroom can either be presented as a super king sized double bed or two full size single beds. There is also a double sofa bed in the living room if required. Facilities include a dishwasher, washing machine and a real log fire.
If you are looking for accommodation close to Rutland Sailing Club then please contact Anna on 07734175291 or e/mail enquiries@puddle-cottage.co.uk.