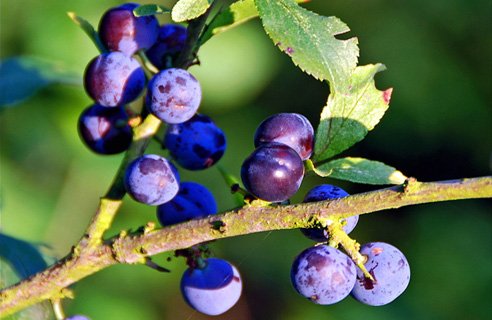 Rutland Hedgerow Liquor? Make mine a double!
All the seasons in Rutland have a different feel and all are fantastic within their own right. I have to say though that autumn is one of my favourite times of the year.
One of our family traditions in autumn is to make Sloe Gin. The start of the autumn brings with it the start of the daily check on the sloe bushes when out walking the dogs. Sloe Gin connoisseurs would say that you would wait until the first frost before picking the sloes, but last autumn, the first frost came so late on that if we had waiting the birds would have eaten all the crops! So for us, picking the sloes comes at any stage as long as they are big and juicy but always in October! We use a recipe passed down through the family to make up batches of Sloe Gin, Vodka and last year we also made a Sloe Brandy! The autumn months see the hedgerow liquor develop ready to be bottled in December ready for Christmas presents and drinking over the festive period.
If you are looking for an autumn break, why not consider a stay at Puddle Cottage in Rutland? Puddle Cottage is a self catering cottage and has been recently renovated and has been awarded 4 starts by Quality in Tourism. Autumn is such a lovely month in Rutland, and there are many long walks and cosy pubs to make it a perfect base for exploring the local area. And at the end of the day you can retreat back to the cottage and snuggle up in front of the open fire.  The cottage is also within 8 miles of Oakham, Stamford and Uppingham making it the perfect base for exploring the local area. The village of Edith Weston is on the South shore of Rutland Water, and Rutland Water Fishing Lodge and Rutland Saiilng Club are within walking distance of the Cottage.
If you are visiting Puddle Cottage through the autumn months, we will happily share our sloe 'hotspots' and family recipe! For more information, please contact Anna on 07734175291 or e/mail enquiries@puddle-cottage.co.uk.