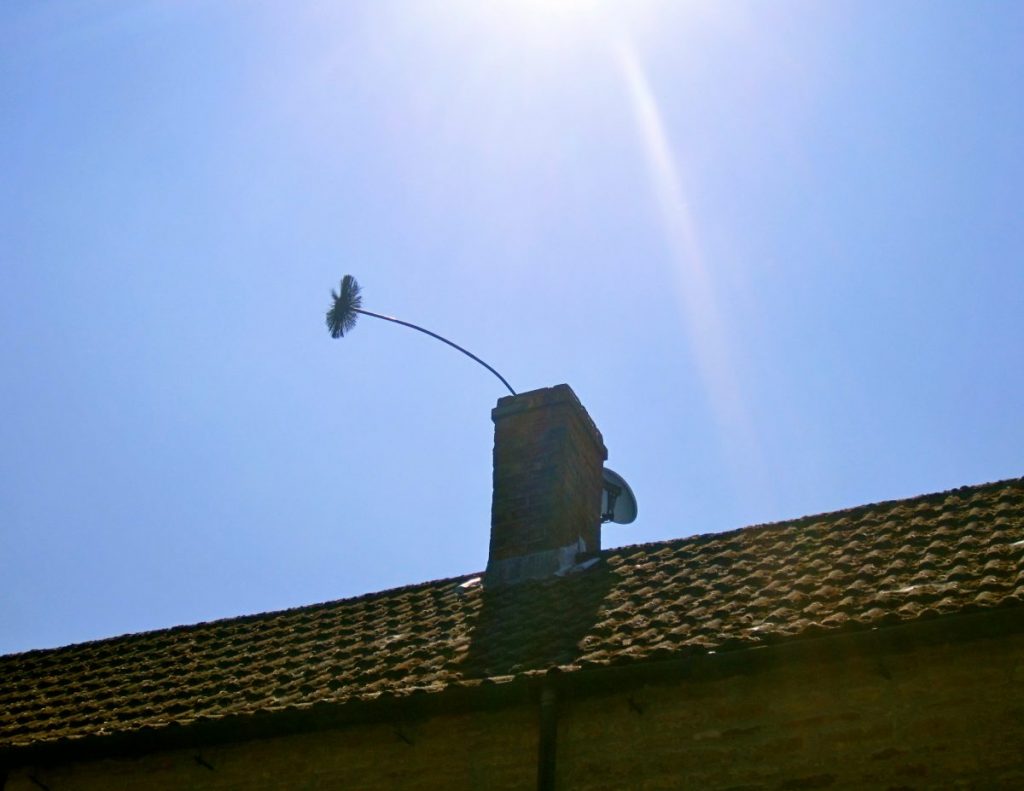 Chestnuts Roasting on the Open Fire?!
I had to share this picture of the chimney being swept at Puddle Cottage ready for the autumn! The chimney sweep did laugh when I asked him to pause so I could take a photo but it's a sight I love and means that those lovely autumn days in Rutland aren't too far away. Of course sweeping the chimney every year is important not just for Health & Safety reasons, but also to make sure Father Christmas can come down the chimney at on Christmas Day!
If you are looking for a break away this autumn, why not consider a stay at Puddle Cottage, Rutland Water? The cottage is located in Edith Weston which is on the South shore of Rutland Water. The banks of Rutland Water, including Rutland Sailing Club and Rutland Fishing Lodge are only a short walk away. The cottage is also located near Lyndon Nature Reserve and is also close to the Rutland Birdwatching Centre at Egleton. Puddle Cottage is also within 8 miles from the market towns of Oakham, Stamford and Uppingham making it the perfect base to explore the area.
The cottage was built in 1849 and has recently been restored, keeping its original features such as the open fire, exposed wooden beams and stonework. However the cottage now has all the modern facilities you would expect such as central heating, a flat screen TV with Freeview and DVD player and free WIFI for guests. The renovation work has gained Puddle Cottage its 4 star award from Quality in Tourism.
So if you are looking for an autumn break, then why not consider Puddle Cottage? Imagine cosying up in front of the open fire roasting your chestnuts! If you would like more information please contact Anna on 07734175291 or enquiries@puddle-cottage.co.uk.
Puddle Cottage is now taking bookings for Christmas – and now the chimney has been swept ready for Father Christmas we are ready to welcome guests! So if you are looking to spend Christmas in Rutland, we would love to welcome you.