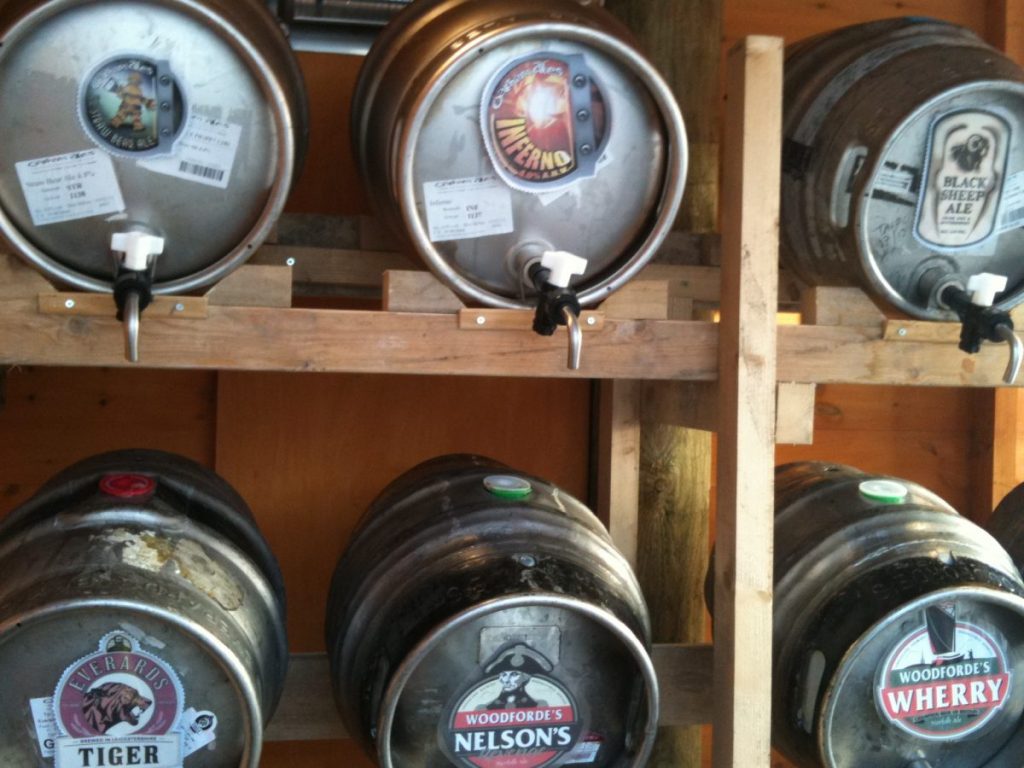 Raise your glass.. It's the Rutland Beer Festival!
With the August bank holiday fast approaching, it can only mean one thing in Rutland… the start of the Rutland Annual Beer Festival held at the Grainstore in Oakham, and this weekend it celebrates its 13th festival. There will be over 70 Real Ales (golden ales, stouts, bitters, porters and barley wines and a wide selection of traditional ciders). There will be a BBQ every day throughout the weekend from midday until close. There will also be live entertainment throughout the weekend.
According to the Grainstore's website (http://www.grainstorebrewery.com/rutland-beer-festival.asp) the opening times for the festival this weekend are:
Thursday 5pm until Midnight
Friday 11am until 1.30am
Saturday 11am until 1.30am
Sunday 11am until 1am
Monday 11am until Midnight
Admission is free. There is a £2.50 charge for a commemorative festival glass which can be returned for a deposit. Dogs are allowed. The Grainstore is in Oakham on Station Road and brews its own beer on site.
The beer festival has an international reputation and we are looking forward to paying a visit! If you are visiting the Rutland Beer Festival and are looking for accommodation then please see our website www.puddle-cottage.co.uk for more details. The cottage is in Edith Weston which is only 7 miles from Oakham, on the South shore of Rutland Water. The cottage itself is walking distance to both Rutland Sailing Club and Rutland Water Fishing Lodge. The one bedroom character cottage can either be presented as having one super king sized bed or two full size single beds. The cottage has recently been renovated and has just been awarded its 4 star status from the Quality in Tourism Board. If you are looking for self catering accommodation near Oakham then please contact Anna on 07734175291 or e/mail enquiries@puddle-cottage.co.uk.