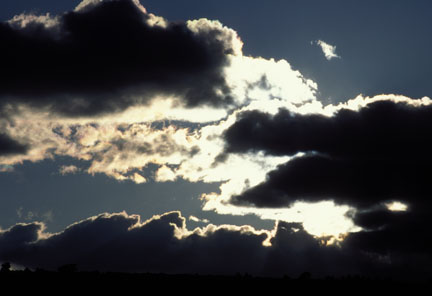 Every Cloud has a Silver Lining!
You may have heard the news last week that the Rutland fesitival 'A Lost Weekend' which was due to take place this week has been cancelled. It was the first time an event like this had been planned for Rutland, and the as the site at Rutland Water was unproven for a festival of its size and therefore there was no history of how the site would cope with the rainfall we have had recently, that they had no option but to cancel the Event on health and safety grounds. The organisers are processing refunds, details of which are on their website http://www.alostweekend.co.uk/festival.html.
However, it was annouced this week that some of the acts will still be performing in the area on Saturday night. Toploader, one of the scheduled headline acts for 'The Lost Weekend' are going to perform at the Grainstore Pub in Oakham instead. There are 200 tickets on sale priced at £10 each and your first drink is included in the ticket price. Tickets, which are selling fast, are available from the Grainstore Pub and Brewery in Oakham (Station Approach, Oakham, LE15 6RE) or you can contact the Grainstore on (01572) 770065.
The doors open at 5:30pm, with the lineup as follows:
Strike up the Colours 6pm
Howard Smith and the Razors 7:15pm
Toploader 9:15pm
As they say, every (rain) cloud has a silver lining!