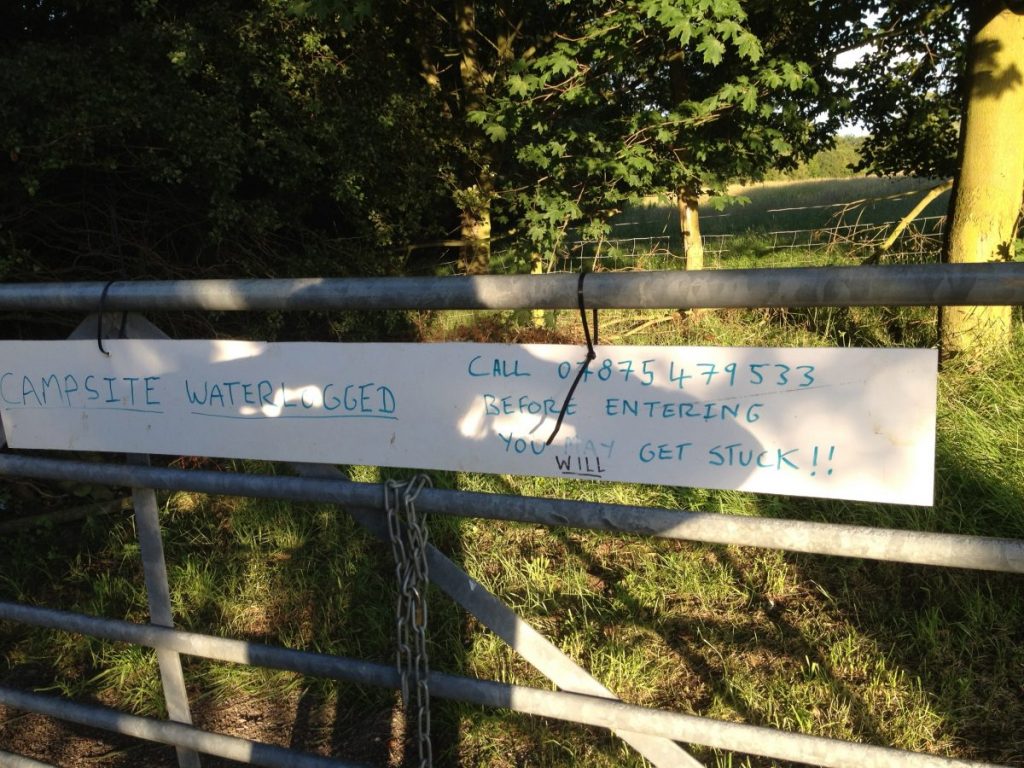 Accommodation near Rutland Sailing Club
If you are looking for accommodation near Rutland Water, then look no further than Puddle Cottage
If you are visiting the area to sail on Rutland Water and have been planning to camp at Rutland Sailing Club's campsite, you may have been greeted with this sign above . After a lot of rain during the Spring season, the campsite at Rutland Sailing Club has become waterlogged and is closed for the foreseeable future. The good news is that the reservoir is as full as we've ever seen it and sailing conditions are fantastic.
If you are visiting Rutland Water and have been planning to stay at Rutland Water campsite (based at Rutland Sailing Club), then why not consider a stay at Puddle Cottage. The 4 star cottage is only a short walk from Rutland Water Sailing Club and is the perfect base if you are sailing on the reservoir. The self-catering cottage has a super king sized bed which can also be presented as two full size single beds. There is also a double sofa bed in the living room should this be required. All bed linen, towels and kitchen essentials are provided and the drying racks, tumble dryer and outdoor secure storage are perfect additions for sailors. Other facilities such as a dishwasher, flat screen TV with Freeview and DVD player and WIFi (which is provided to guests free of charge) make for a really comfortable stay near Rutland Water.
For more details, please contact Anna on 07734175291 or e/mail enquiries@puddle-cottage.co.uk. We would be delighted to welcome you.