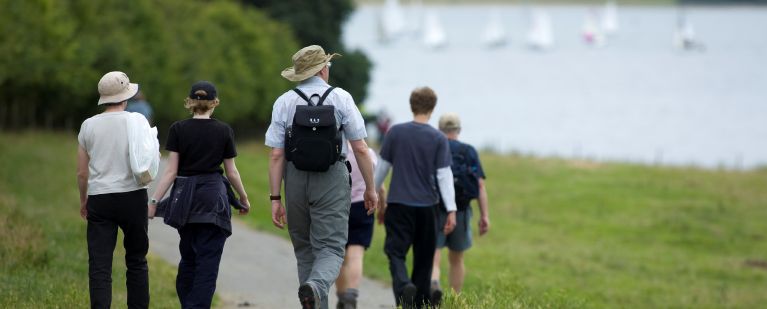 Walkers welcome at Puddle Cottage
Puddle Cottage has always warmly welcomed walkers but we have recently decided to apply for the Visit England Quality in Tourist 'Walkers Welcome' award. This is a UK wide scheme which 'gives walkers the confidence that they are booking quality accommodation that meets their particular needs'. On close inspection, it does appear that we have already met most of the criteria for the award. This includes providing a space for drying outdoor clothes and equipment as well as providing a water supply outside for cleaning boots. We already had leaflets for reference on walking in the local area, as well as a laminated OS map for use outside of the cottage.  Other steps we have taken to improve our service to walkers include providing a first aid kit in case of emergencies, as well as fitting boot scrapers at the back door as well as and providing more information in the cottage on local and regional walks. We also display the Countryside Code of Conduct as part of the requirements.
We will be applying for the award in the coming weeks, so we have got our fingers crossed and we will update you on the outcome at a later date. Don't forget that Puddle Cottage also welcomes well behaved dogs, and there is plenty of information in the cottage about local dogs walks too. So if you are looking for accommodation in Rutland and close to Rutland Water that is well equipped for walkers, then please contact Anna at Puddle Cottage on 07734 175291 or e/mail enquiries@puddle-cottage.co.uk.