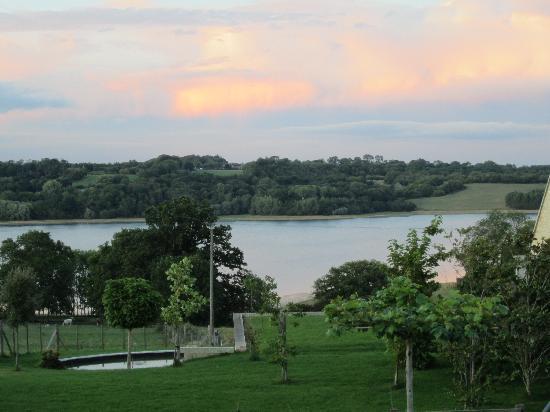 'The Greatest of Views'
 It was great to see Rutland mentioned in the Times '30 great pubs for the summer – with gardens and views' chosen by Alastair Sawday today, listing the Finch's Arms.
The Finch s Arms is situated on Hambleton Peninsular and one of the only places where you can enjoy a drink or meal outside with views over Rutland Water. The article said 'The Finch's Arms has the greatest of views; Colin Crawford could have sat back and twiddled his thumbs and people would have poured in. But he has not been idle. He has spruced up the interior…and created a terrific kitchen. Décor in the Garden Room is ultra-elegant, with seasonal food to match'.
The Great Food Magazine describes the Finch's Arms perfectly. 'A pub of three parts, the front is in archetypal village pub territory, complete with open fire, uneven flagstone floor and a few rosy-faced regulars. It's a very good place for a pint and packet of crisps. The back of the Finch's is a bright and airy restaurant with no hint of pitchforks on the walls. The terrace, even if the weather is a little on the grey side, is quite special for the view, and is frequently the only area that might have a bit of space to sit down'
If you are visiting Puddle Cottage, why not pop over to the Finch's Arms for a drink on the terrace overlooking the water, a causal bite to eat in the bar or a more formal dinner? Reservations are recommended and essential during peak times. The Finch's Arms, Oakham Road, Hambleton, Oakham, Rutland, LE15 8HE. 01572 756575.
If you are looking for self catering accommodation near Rutland Water, then Puddle Cottage could be for you. To book, please contact Anna on 07734175291 or e/mail enquiries@puddle-cotatge.co.uk