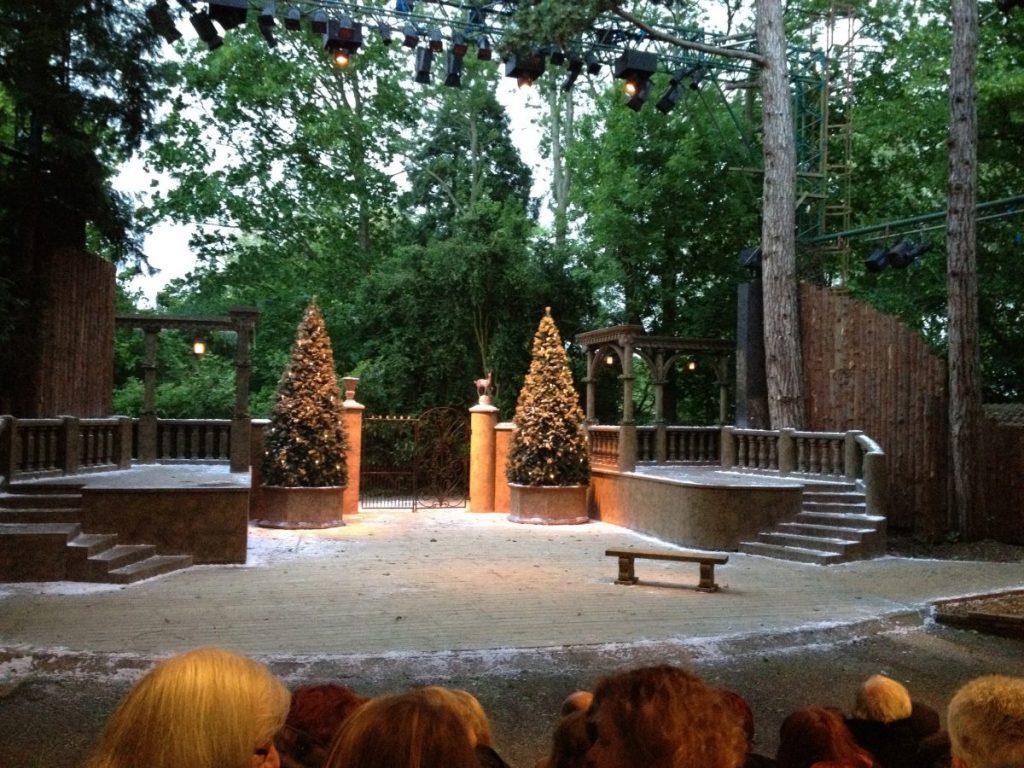 A really enjoyable evening out, whatever the weather!
The Stamford Shakespeare Company present a season of plays from June through to August in the grounds of Tolethorpe Hall, which is 2 miles north of Stamford. This evening, we headed off for an evening at the theatre to watch Twelfth Night, one of the three plays running this summer, the other two being Henry IV Part 1 and The Three Musketeers. The surroundings of Tolethorpe Hall are fantastic. The lovely gardens are open for several hours before the play starts so you can enjoy a picnic in the grounds. You may choose to dine in the restaurant where they provide a buffet dinner for around £20 (pre-booking is essential).
The forecast for today was for rain and gusts of winds up to 60mph and we were worried that this would ruin out Tolethorpe experience. We had envisaged a picnic in the grounds as the sun started to set but the weather had other ideas! Thankfully the venue caters for such eventualities and welcomes picnics in the Hall itself. The seating is all covered, and the structure of the canopy can withstand strong winds. So, armed with our blankets, hot water bottle and a small flask of sloe gin we took our seats! The performance was really enjoyable with the elements adding to the experience. The stage, nestled in an opening in the gardens, came alive with the trees moving constantly in the background. The odd small branch or pinecone being blown off the trees onto the stage, or various props blowing across the stage really added to the evening! All in all a very enjoyable evening, and proof that a trip to the outdoor theatre really can be a fantastic evening out, whatever the weather! For more details please visit  http://www.stamfordshakespeare.co.uk  or call the box office on 01780 756133.
If you are visiting the area for the Stamford Shakespeare season and are looking for accommodation, Puddle Cottage in Edith Weston is nearby. Please call Anna on 07734175291 for more details or e/mail enquiries@puddle-cottage.co.uk.