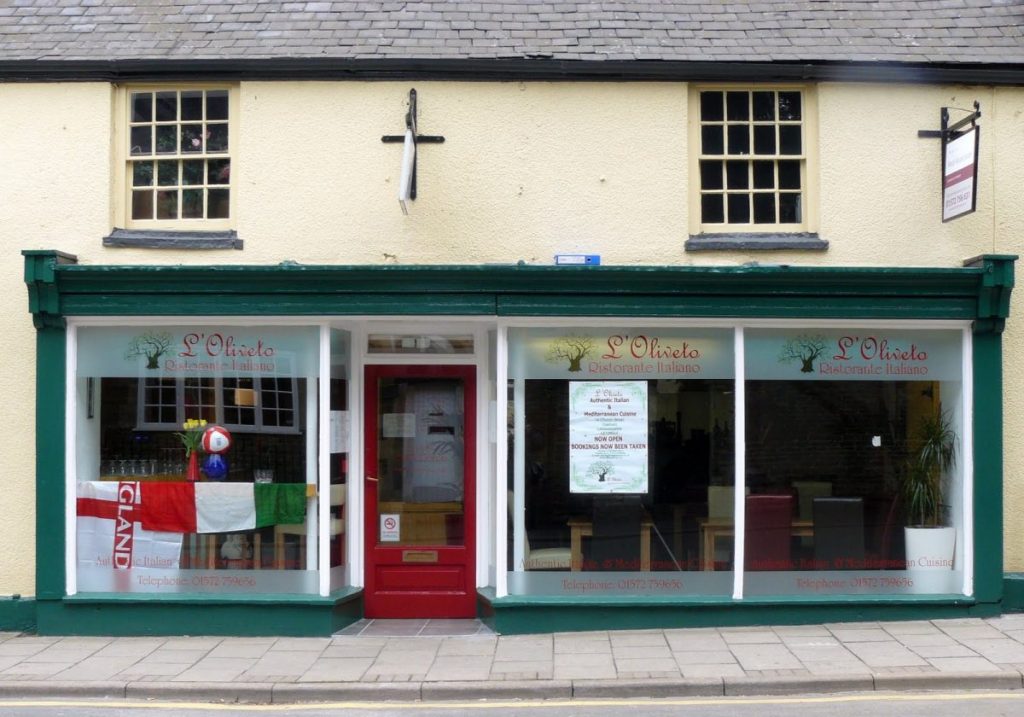 Italian cuisine overlooking Rutland Water
L'Oliveto Due Cafe and Restaurant is situated on the south shore of Rutland Water, above the Fishing Lodge at Nomanton and close to the cycle hire centre too. The restaurant opened earlier in the year (there is also a branch on Church Street in Oakham) and since it is only a short walk from Puddle Cottage so we decided to give it a try whilst we had family visiting. We had reserved a table as it was a Friday night and thankfully we did as the restaurant was full. We were seated on a table overlooking the water. The view was amazing and allowed for the most beautiful backdrop when the sun started to set.
The menu is all Italian and there was plenty of choice. The service at the start was quite slow but once we ordered, the food arrived promptly and was well cooked. Dominic still talks about how good his pizza was!
My advice would be to book in advance and specify your table if you want the view directly over the water.  There are a few tables outside too with views of the water if the weather allows.
If you are staying at Puddle Cottage and are looking for a relaxed meal overlooking the water within walking distance to the cottage, then why not give L'Oliveto Due Cafe and Restaurant a try? Although this is the website for the Oakham branch, the menu is the same at Normanton http://www.l-oliveto.co.uk and reservations can be made on 01780 721599. They are opened all day and all week.